Join Kalpavriksha 360 Family
Exploring new ways of coconut usage to get maximum health benefits and utilizing non-food part to create eco-friendly wellness products and a healthier planet!
Get 25% Off On Your First Purchase!
Try It For Free. No Registration Needed.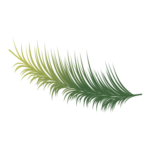 I wanted to thank you and your team for making this available for your clients. It's a great example of providing a solution that is a real and present need due to the challenging and uncertain times we are in. I can't say how grateful I am right now to have the Coconut system in place.
Deal Of The Day 15% Off On All Products
I am text block. Click edit button to change this tex em ips.
I'm. So pleased with the products and the customer service. It has been awesome. So surprised at the negative feedback because I can't praise them enough. Quick to answer, so helpful and out of the hundreds of skin care products I've tried these are the best by a long shot. Keep it up kalprah innovation! Love you 😍